Fazertone Comp 76 WiN MAC FREE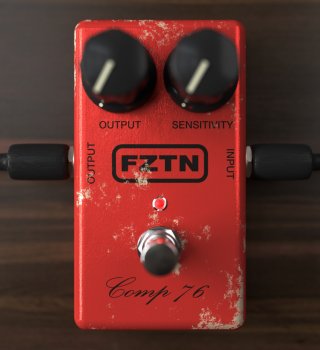 WiN MAC FREE | 12.42 MB
You'd be hard-pressed to find a piece of gear that's in more pedalboards than this legendary classic from the 70s, and there's a good reason for that: instead of spending hours finding the right attack/release/ratio combination, you can rely on the fact that this is the piece of gear that has stood the test of time as being the perfect match for guitar and bass.
All you need is to add it to your tone stack, adjust the sensitivity and volume to your liking, and you're set. Push the sensitivity to the max and you'll get a gorgeous, long sustain, with strong percussive attacks; while you can just add a little bit to even out your playing.
Plus, with the neural network you'll get all the magic of the analog envelope follower, along with a little hint of saturation that's present in the original circuit.
Specifications:
System requirements:
Mac OS X 10.14 or later, Native M1 or Intel from 2014 or later.
Windows 7, 8 or 10, 64-bit
Formats:
VST3
AU
Tested in Logic Pro X, Ableton Live, Reaper and Cakewalk.
download from free file storage