Versilian Studios Zither VST AU WiN MAC KONTAKT [free]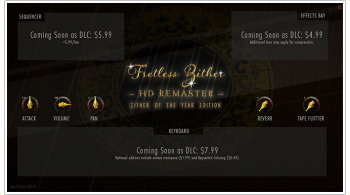 VST AU WiN MAC KONTAKT - 1.1GB/519MB
This was our 2018 April Fools Day joke, but it's still more usable than the original version, so we'll just leave it up.
NEW from the creators of 'UPRIGHT NO. 1', Versilian Studios LLC, is the fantastic BESPOKE HD Remaster "Zither Of The Year" Edition of the LEGENDARY Fretless Zither sample library plugin soundset thing! Now at STUNNING 96/24 resolution with a monstrous UBER-HD 720p-sized interface, this is the ULTIMATE IN ZITHERNESS!
KEY STATS
VSTi/AU; Kontakt 5.7.3+ Optional (?)
71 Samples (?)
1.2 GB of HDD space
(+1.2 GB for installation files)
HDD of 7200+ RPM or SSD recommended
HE BESTEST BESPOKE LIBRARIES EVER MADE...
Top features include chromatic sampling, multiple velocity layers, and 'pay-as-you-go' round robins. VST/AU users will LOVE our new microtransaction DLC so they only have to buy the features they need off of the base freeware!
This is simply the MOST DEFINITIVE HD REMASTERED FRETLESS ZITHE LIBRARY EVER MADE!