Waves SSL, CLA and Puigchild+Oxford Limiter Skins by Pablinimaxd WiN OSX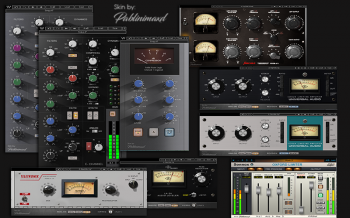 WiN OSX | 37.25 MB
Hello this is Pablinimaxd
I create a few kind of skins based on analog hardware. This is for share without compromises.
I´m a passionate graphic designer, musician and a Sound Engineer of course. Enjoy these skins, more coming soon... Works on Mac and Win.
Package:



- Waves SSL Channel, SSL G Channel, SSL Stereo Bus Comp CLA 2A, CLA 3A, Puigchild
- Sonnox Oxford Limiter
Share and Enjoy!
Cheers!