Omnisphere 2 Patch Browser for Komplete Kontrol and Maschine Donor Version v1.3 WiN OSX


WiN OSX | 65.77 MB
The Omnisphere 2 Patch Browser is a preset pack for browsing Omnisphere 2 presets from the Komplete Kontrol software and keyboard. This package contains over 7000 factory presets that will add full preset browing for Omnisphere 2 from the keyboard!
All presets have been "wrapped" into .nkfs files which contains the Omnisphere preset information, tagging information and mapped controls. Additionally, a Komplete Kontrol database file and plugin artwork is also included to create entries in your User Library. Preset files can be browsed by sound type and donors can additionally browse files using sub-category, mood, genre, osc type and Omnisphere library.
Compatibility:
Komplete Kontrol Software v1.5+
Maschine Software v2.4+ (works but not supported)
Supports VST Only (no AU Support)
Works on PC/MAC
Supports 32/64 Bit
Works in Omnisphere 2 Only
NOTE: You must own Omnisphere 2 for this preset pack to work. These are only the factory presets found in Omnisphere. These presets were created using Komplete Kontrol software 1.5 but should work fine with the Maschine Software as reported by users. I cannot offer support on Maschine as I do not own it.
Browser & Controls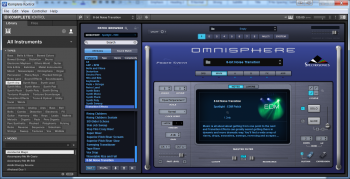 Presets are tagged and sorted as logically as possible but can be retagged easily enough if desired.
Filtering by type and sub-type is possible with the donor version otherwise only filtering by Type is possible with the free version.
All presets are mapped with the following controller assignments: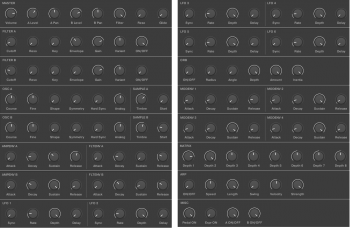 Changelog:
This release has been exclusively provided to AudioZ by our member skilly. Please show him some love