Lexicon PCM Native Effects Bundle v1.2.6 MacOSX MERRY XMAS-HEXWARS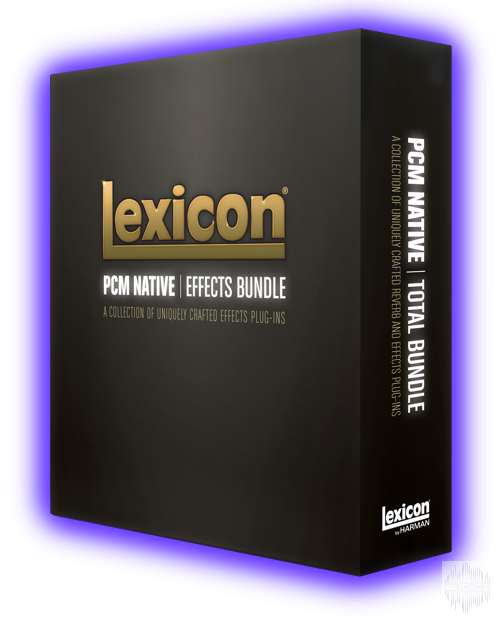 25.12.2014 | AU/VST/RTAS 32/64 | 109MB





ONCE AGAIN, OUR REPUTATION PRECEDES US.
Following the award-winning success of the PCM Native Reverb Bundle, Lexicon introduces a complete collection of the finest effects plug-ins available. The PCM Native Effects Bundle is the ultimate studio plug-in package for creating professional, inspirational mixes within popular DAWs such as Pro Tools®, Logic®, Nuendo® or any other RTAS®, AudioUnit™, or VST® compatible host.
With all the flexibility you would expect from native plug-ins, this powerhouse bundle delivers 7 Lexicon effect plug-ins -- and with decades of legacy products to pull from -- the PCM Native Effects Bundle includes the finest collection of Factory Presets available. Designed to bring the highest level of sonic quality and function to all of your audio applications, the PCM Native Effects Bundle will take center stage in your DAW.
Includes 7 Unique Lexicon Plugins:
Pitch Shift
MultiVoice Pitch
Chorus
Resonant Chords
Random Delay
Dual Delay
Stringbox
Features:
7 sonically brilliant Lexicon effect algorithms
Hundreds of versatile presets
Multi-platform compatibility: Windows® XP, Vista, and 7; Mac® OSX 10.4 -- 10.9 PowerPC and Intel (32 & 64-bit)
Formats that work seamlessly in any AAX, VST, Audio Unit, or RTAS compatible DAW
Graphical real-time display for visualizing the effect in different ways
Stereo/Phase meters for ensuring mono compatibility
Presets can be stored in a DAW- independent format which allows custom presets to be transferred between DAWs
Full parameter control and automation
Input, output and feedback meters for quick assessment of audio levels within the algorithm
iLok2 protected software
(Requires 2nd Generation iLok USB smart key - not included)
~~~~~~~~~~~~~~~~~~~~~~~~~~~~A Message From HEXWARS:
This Lexicon release are only possible thanks to Lexicon
bad iLok2 implementation
in this older versions (ON MAC), and more important, thanks to simblism's genius!
We didn't cracked iLok2 and we won't for the time being. Do Not Ask For iLok2 stuff.
Do Not Ask For Win version.
READ THE DAMN NFO
RobotSanta Hates Y'all !