Burgh Records Peru Street Ambience Pack WAV [FREE]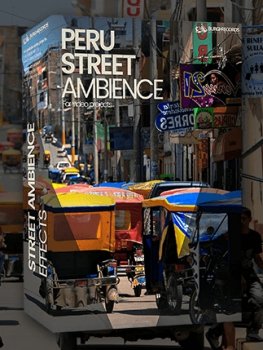 08.07.2019 | WAV | 540 MB
The Peru Street Ambience Pack is an incredible collection of sound recorded in the streets of Peru.
Busy and quiet scenes as vehicles of all sizes pass on dirt streets, with pedestrians walking and talking. Busy street traffic in peru with trucks and scooters zipping past the microphone. Police car starts his siren and drives by into the distance. Street Corner with traffic zooming past, voices and general street ambience. Air-planes flying low with traffic in the background.
Included in the pack are sounds of people talking, cars, bikes, constructing workers, dogs barking, air-planes passing, trains, markets, birds and more.