Freshly Squeezed Samples Sunny Lax Sylenth1 Essentials Vol.3 MiDi FXB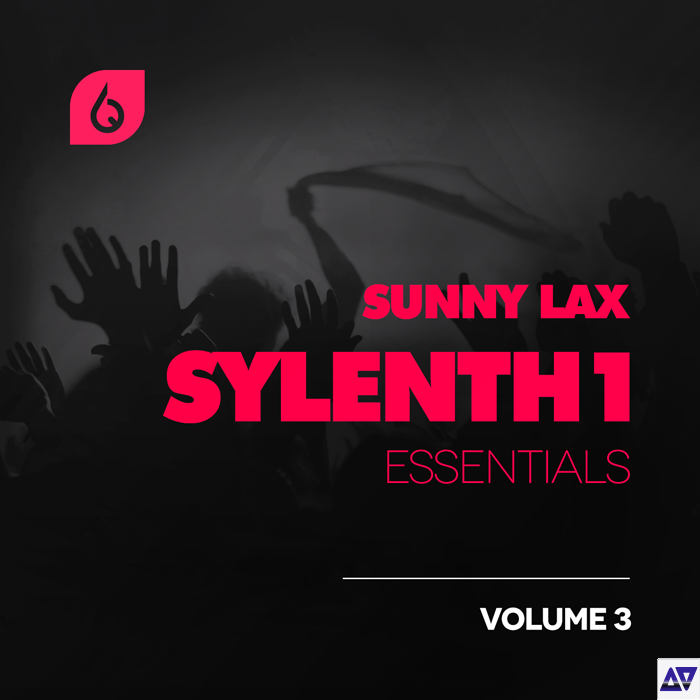 TEAM MAGNETRiXX 06 December 2013 | 29 MB
After the combined success of both Sunny Lax Sylenth1 Essentials Volume 1 and 2, we are proud to present Volume 3 of this hugely popular sound set series.
Containing 147 fresh, inspirational electronic dance music presets, this sound set provides you with all the tools 'really' needed to produce your next dance floor ready hit. Featuring a combination of new, totally unique sounds and presets taken straight from Sunny Lax's released productions, this sound set will be sure to inspire dance music producers the world over for many years to come.
As with every product we release, we strive to deliver the highest quality presets in the industry and this sound set is no exception. This sound set contains the true, popular, trending club sounds that are being played by DJ's around the globe right now. So truly fresh, inspirational, road tested sounds ready to use out of the box.
This sound set features remakes from artist such deadmau5, Kaskade, Energy 52, Eric Prydz, Hardwell, Dyro, W&W, Jerome Isma-Ae, Madeon, Martin Garrix, Mat Zo, Nicky Romero, Orjan Nilsen, Sunny Lax, Tiesto, Zedd and many others.
This sound set is released as part of our new Artist Series product series, where we give you everything needed to get started from the word go; our sound sets contain the real "bread and butter" sounds that you actually need to get your productions off the ground. No need to waste time searching online communities, we give you the actual sounds professional producers are using in the studio right now.
Unlike other sound sets currently available, we provide the original files used to create the demonstration files, giving you an excellent educational tool for learning how to get the most out of the sounds included in the sound set and inspiration for composing your own melodies.
Artistic Influences
While producing this sound set we were inspired and influenced by the following talented producers and artists.
deadmau5, Kaskade, Energy 52, Eric Prydz, Hardwell, Dyro, W&W, Jerome Isma-Ae, Madeon, Martin Garrix, Mat Zo, Nicky Romero, Orjan Nilsen, Sunny Lax, Tiesto, Zedd and many others.
Sound Set Properties
•100% royalty free.
•147 number presets, sorted into well-defined categories.
•All presets are rooted (C3) and volume normalized.
•Chart and club proven Sylenth1 presets - ready to play.
•Road tested by the leading producers in the industry.
•Careful FX usage for a straight out the box useable sound.
•Multiply 'FX' sound bank variants included for accessibility (With FX, Without FX, etc.).
•In short, the way a sound set should be!
Quality Assurance
Due to our dedication and passion for delivering the highest quality sound ware in the industry, we are tried, tested and trusted by the leading artists in the electronic dance music scene on every release. Our mission is simple; to raise the bar with every product we deliver and set the industry standard.
Below is a short list of artists, producers and engineers that actively use this particular product.
Armin van Buuren, Super8 & Tab, Ben Gold, M.I.K.E, Temple One, Bobina, Thomas Gold, Bart Claessen, Falcon, Jjoo, Suncatcher, Estiva and Andrew Dawson.
Preset Library

Spoiler:
Preset Library Summary
•38 BASS presets.
•8 FX presets.
•36 LEAD presets.
•20 PAD presets.
•37 PLUCK presets.
•8 SEQ presets.
Technical Specification
•Availability: Instant Download
•Format(s): FXB, MID
•Type: Presets/Patches
•Number Of Presets: 147
•Label: Freshly Squeezed Samples
•Product Series: Artist Series
With this, you've got yourself the ultimate package of high quality, highly popular and fully club oriented LennarDigital Sylenth1 presets!
download from free file storage