Barb and Co OBlivion Sound Set for OB-6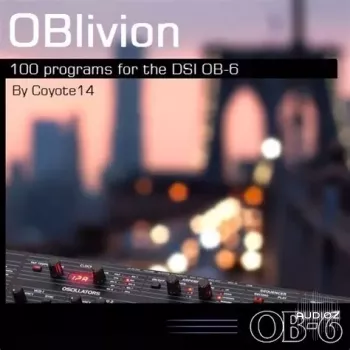 Presets | 239Kb
Our member Coyote14 strikes again with a cool set of 100 sounds for the DSI OB-6.
Once again he managed to program some very nice textures including pads, bouncing synths, basses, leads to name a few...
So to sum this up, OBlivion is a must have !
Loading notes :
When you will have downloaded and unzipped the soundset, you will find 5 ​files :
OBlivion Bank 0
OBlivion Bank 1
OBlivion Bank 2
OBlivion Bank 3
OBlivion Bank 4
They are basically the same soundset, but the patches numbers are differents.
This will let you choose in what OB-6 internal bank you want to store the set.
​
For more informations on this product, please read the PDF in the 'Utility Files" section and the check the demo !
Thanks !
Thanks to supplier who wishes to remain anonymous
download from free file storage