Boyss-Sound-e-Scapes 4th Year Pack WAV MiDi [FREE]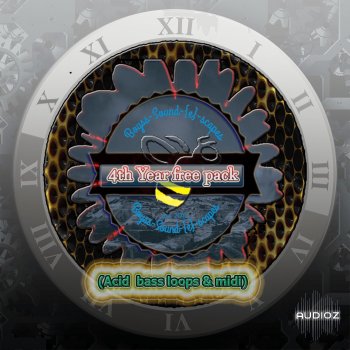 WAV MiDi, 527mb
acid bass loops + bonus. Features:
278 acid bass loops + bonus loops from the demo (630 MB)
32 Acid patterns in flavors:
square: Dry, Saturated, Distorted, Amped, Malfunction
saw: Dry, Distorted
All loops are in same key and BPM so they can be combined (Am/110 bpm) or used as transition over time (from saturated-less distorted to full on distorted etc).
Dry versions are good for your own favorite distortion or making filter sweeps pre-distortion.
All wav loops are in format 24-bit 44,1 kHz.
midi loops for each pattern.