Sony Creative Software Microcosm System-Integrated Electronica ACID WAV-DISCOVER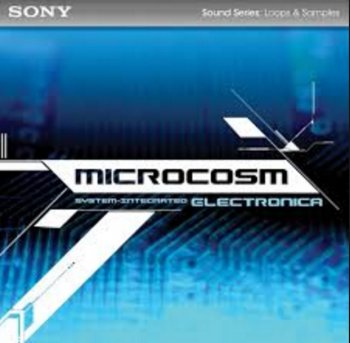 DISCOVER | ACID WAV | 29.10.12 | 360 MB
Creating minimal electronica is an elusive enterprise. The artist must establish and maintain a delicate system of balances—dynamism with stasis, engagement with passivity, richness with austerity and direct manipulation with automatic processes. After all the prerequisite work and thought, one might develop a unified aesthetic that possesses both artistic cohesion and real utility.
Incorporate Microcosm: System-Integrated Electronica into your workspace and enjoy expressions in electronic music that feature complete artistic, sonic, and organizational integrity. Work creatively with more than 900 discrete sound files comprising beats, bass, synths, pads, atmospheres, effects, and a large assortment of essential one shots, created, produced, and assembled by Leo Cavallo.
Working in Barcelona, Leo has made minimal electronica his core artistic focus after years of experience working successfully with a wide variety of experimental and conventional music forms.
In addition, Leo is an acknowledged master of loop library design and assembly. Microcosm is a significant benchmark on the trail of an evolving artist, and a complete construction kit ideal for exploring electronic music forms. Used on its own or in combination with other titles in the Sony Sound Series collection, Microcosm stands apart as a premier library in every sense.
download from free file storage