Sledgro Vol.1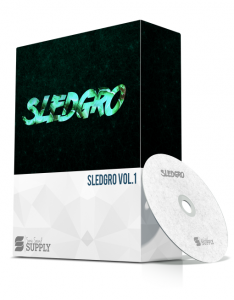 Sledgro Vol.1 | Date: 9.20.2014 | Size: 168 MB | Files: 12
An Amazing abstract kit created by Taylor Gangs very own Sledgren. Sounds included in this kit have been used to produce Wiz Khalifas Number One Album "Blacc Hollywood" this is a must have for any serious producer. This is another premium kit which is only available on sonic sound supply, Order this kit today and we will give you Sledgrens 56 Grams drum kit for FREE!
High quality sounds
Already mastered sounds
Professional quality sounds
Sounds used on a Billboard #1 Album
Instant delivery
This release has been exclusively provided to AudioZ by our member Beta. Please show him some love
Enjoy everyone
-X.C.T.T.
DEMO
download from free file storage