MVP Loops Soulful Guitar Licks Vol.1 WAV MASCHiNE-SYNTHiC4TE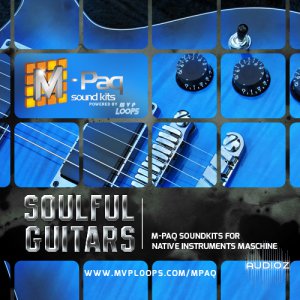 SYNTHiC4TE | Sept 15 2012 | 175 MB
MVP Loops is proud to deliver Soulful Guitar Licks Vol. 1. An incredible guitar licks product representing the M-Paq Sound Kit Series. The M-Paq Sound Kit Series is a professionally played and recorded library of products that are formatted specifically for Maschine and Maschine Mikro. These kits auto-load as Maschine refills and Maschine Mikro Refills.
Soulful Guitar Licks Vol. 1 contains 260 incredible guitar samples, chops, licks, and riffs that are going to rank among the best ever to be launched! We have formatted these samples into 16 banging kits, and we've grouped like samples together for ease of use. This sample pack is perfect for those making hip hop, rnb, pop, soul, or dubstep. Mix and match the samples to get the perfect guitar performance for your track every time! We've also included the WAV files in the package.
Your beats should make an M-Paq! Download the Soulful Guitar Licks Vol. 1 sample pack today and make some hits!
Product Details:
Formats - Maschine Refill, Maschine Mikro Refill, WAV Files
- 260 chops, licks, samples, and riffs - formatted into 16 kits
- Genres - hip hop, rnb, pop, soul, dubstep, funk
- 24 bit/44.1
download from free file storage
Reuploaded. PiRAT