Native Instruments HAZY DAYS MPC Expansion WAV XPN XPM by pigeon3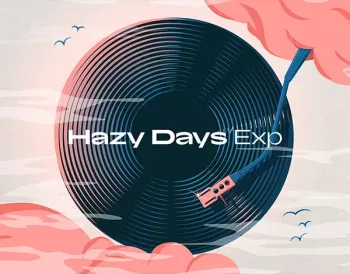 WAV XPN XPM | AudioZ Exclusive | 1.67 GB
Soulful hip hop
Dive into a world of balmy, genre-blending hip hop
Layer real drum sounds, classic keys, modular synths, and soulful vocals, heavily treated for a warm, grainy mood
Laid-back samples, loops, and beats
From rhythmic swing to soulful chord progressions and mellow vocals, channel laid-back, conscious hip hop with original instruments and effects. Create a faithful 90s vibe or craft a brand-new soulful flavor with a choice of over a hundred authentic kits. HAZY DAYS was created from real drums, piano, and synth and hip hop samples, all processed with analog gear for a gritty, vinyl-style sound.
HAZY DAYS was created in collaboration with Emeric Zubar a.k.a. BLAKE.
i did conversion of last native instruments expansions into Akai software format and Standalone for MPC
up by Pigeon3
This exclusive release was generously supplied to us by our member pigeon3
Thank you for supporting AudioZ!
download from free file storage