Cymatics TITAN Secret Expansion Wav Midi [FREE]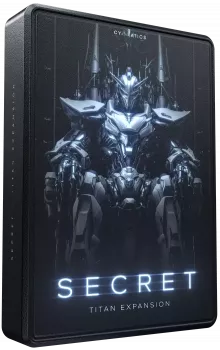 FREE | 3 September 2023 | 3.53 GB
Get 5.4 GB+ of Unreleased Samples
From The Full Version of TITAN
Includes Exclusive New Melodies,
Drum Loops, & Drum One Shots
TITAN Secret Expansion: Preview 300+ Unreleased Melodies,
Drum Loops & Percussion From The Full Version
To celebrate the upcoming release of TITAN, our most anticipated project of 2023...
Our team of 15+ producers put together this secret pack of unreleased sounds from the full version.
We wanted to give everyone yet another taste of this project, and due to the massive size of TITAN, we were able to put this pack together.
Inside you will be able to dive in even further into the Melodies, Drums, & Percussion that will be included with TITAN.
You'll find a variety of styles inside like Drill, Vintage Soul, Experimental, Latin, RnB, Afrobeats, Trap, EDM, and more.
TITAN officially drops Wednesday, August 30th at 2PM EST.
download from free file storage