Moment Noise Requiem, a KAVARI moment Moment WAV XFER RECORDS SERUM-FANTASTiC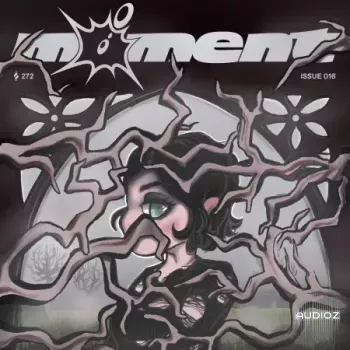 FANTASTiC | 02 February 2023 | 205 MB
KAVARI is an artist, producer, and DJ based in Glasgow, Scotland, known for her high-contrast productions and performances that fuse industrial, ambient, club, and pop into her own twisted sound. She received a nomination for 'Best Electronic' Artist at the Scottish Alternative Music Awards in 2021 and has performed at some of the most popular venues across the country, earning a reputation as one of the Scottish underground music scene's rising stars.
'Noise Requiem' is an invitation into KAVARI's distinctive realm of sound, a realm best described in the artist's own words, which we found engraved on a mossy headstone:"I like my sounds to come across like they have a setting. A bass being played from a blown out broken speaker in the basement of an abandoned mansion, a pad that's coming from an instrument that belonged to a long lost forest dwelling civilisation made from an unknown material that enchants the listener, percussion that sounds like the guttural roar of a folklore-esque creature that lurks the wildness in the dead of night. Haunting, heavy, broken, blissful, unsettling, but also with an odd sense of comfort. I wanted this pack to be a bundle of these imaginary settings. A requiem for sonic corruption in its rawest form."
206 Samples • 22 Presets
This release has been exclusively provided to AudioZ
by our member who wishes to remain anonymous.
download from free file storage