Cymatics Zodiac III Beta Pack WAV MiDi [FREE]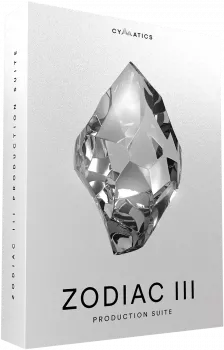 FREE | 11 November 2022 | 2.31 GB
Our most anticipated melody project of 2022.
For this project, we wanted to bring something fresh and authentic to the table when it comes to melody samples. Our team focused heavily on a wide array of different musical influences and styles, to produce some of our most expressive melodies of the year.
And the entire idea for Zodiac III was to put together a collection of samples that truly stand out on their own.
Because of this, Zodiac III will give you access to a library of both vintage and modern sounds, bringing a unique and experimental approach to every melody.
Not to mention, each sample will include its own original MIDI & stems to give you even more creative freedom.
Download 25+ melodies from the Zodiac III Production Suite
- Total Files Included: 251
- Total of free samples: 2.49 GB
- 100% Royalty free