Evenant Music Cinematic Textures WAV [FREE]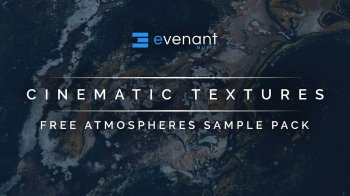 WAV | 1.5 GB
What's This Free Cinematic Textures Pack?
The Evenant Cinematic Textures is an inspiring, clean, effective and very useful sample pack for composers and sound designers.
Perfect for professional background music, trailer music intros, ambient soundscapes or just having fun composing with some sweet sounds. They are tonal and can be used in perfect harmony with any of your tracks – just drag and drop.
Inspiring custom sample recordings of…
– Violin
– Sarangi
– Acoustic Guitar
– Electric Guitar
– Analog Synth
– … And Other Instruments…