Puremagnetik Bender KONTAKT LiVE LOGiC-DYNAMiCS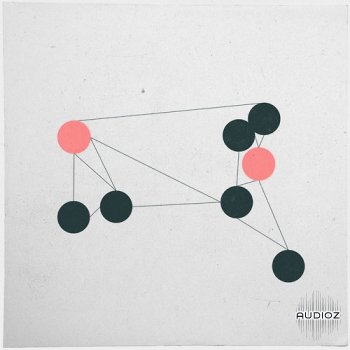 Team DYNAMiCS | 03.05.2009 | 44.40 MB+44.60 MB+51.68 MB
Bender comes packed with over 100 phrases of looped madness, 5 percussive kit menus and various other squelching, squealing sonic elements guaranteed to satisfy the destructive streak in any producer.
Bender for Ableton Live
Bender for Ableton Live includes over 100 Live Ready audio clips, 5 kit menus, 2 instruments and multiple alphabet voice racks. Each preset and clip loads with dynamic effect chains for instant tweaking and sound manipulation. In addition, Bender for Live comes programmed with multiple racks that emulate the glitch and looping mechanisms as found on the original bent devices.
Bender for Kontakt & Logic
The Kontakt version of Bender comes packed with 2 menus of over 100 circuit bent loops, 5 percussive kits, 2 multisample instruments and a variety of alphabet voice presets. Each instrument has been uniquely programmed with a custom Kontakt KSP GUI for the ultimate in expression and tweakability.
Bender for Logic includes a collection of EXS instruments, multiple pre-programmed channel strips and over 100 Apple Loops.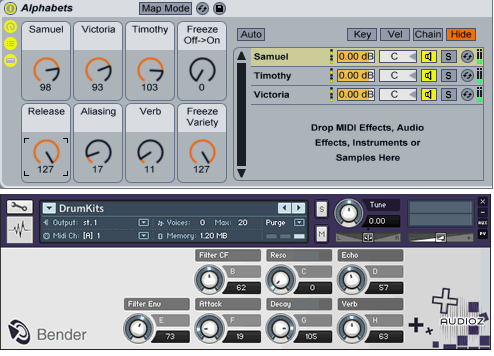 Bender Features:
• Over 100 looped phrases from a variety of electronically modified devices
• 5 percussive kit menus with integrated effect chains
• Customized Macro and rack programming for Ableton Live
• Customized Kontakt KSP GUI
Bender Contains Sound Content from the Following Electrically Modified Devices:
Coleco Talking Teacher
Fastmatt Circuit Bent Speak & Spell
Vtech Smart Start
Furby
Drone Glitch Synthesizer
Circuit Bent Kawai R-50 Drum Machine
System Requirements:
Requires Ableton Live 8 or higher, Kontakt 3.5 or higher, Logic 8 or higher
Puremagnetik.Bender.for.Live.7-DYNAMiCS
Puremagnetik.Bender.for.Logic.8-DYNAMiCS
Puremagnetik.Bender.for.Kontakt.3-DYNAMiCS