Miroslav Vitous Classical Choirs Complete 4CDs GIGA-DELiRiUM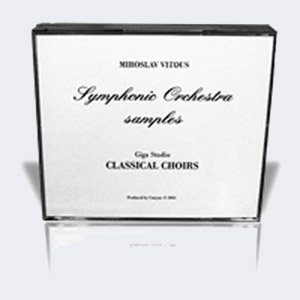 Team DELiRiUM | 09-11-03 | 1.60 GB
Classical Choirs features gorgeous multisampled male and female choirs designed for large-scale choral settings.
The vocal talent is immense, hailing from the rich classical traditions of Eastern Europe. 16 Men and 16 Women were recorded separately and together as a mixed chorus at the Rudolfinum Dvorak Concert Hall in Prague, with some additional recordings captured in a smaller setting nearby.
The recording quality is superb. Miroslav enlisted the talents of the best engineers using fabulous mics and converters to create clear, smooth and quiet recordings.
FORMAT: GIGA