REQ: Mercuriall Dual Rectofire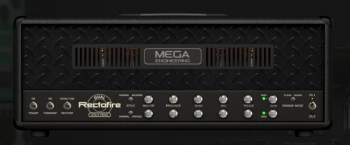 Amp model based on 90's MESA/Boogie® Dual Rectifier® Blackface, rev G with optional 1 Meg gain pot modification.
A Metal icon - raw, thick wall of sound. The American metal tone people fall in love with.
Powered by Mercuriall Neural Hybrid Engine v2.0.
Dual Rectofire is part of Mercuriall Ampbox platform.
- NEW! Max Morton IRs
Exclusive set of IRs for perfect tone.
- NEW! Neural Hybrid Engine version 2.0
Used in Dual Rectofire model.
- NEW! Power Link technology
Affects the power supply linkage between poweramp and preamp.