REQ: Sonic Cat Purity 1.4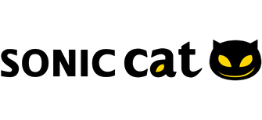 Enter the Next Generation
PCM Sound Module / ROMpler software
Purity is a next generation of digital musical instrument workstation and PCM Sound Module / ROMpler software. Purity is designed to realize and surpass the hardware musical instrument workstation perfectly on computer-based music production environments offering higher sound quality and more usability.
16-part multi-instrument with GM Support
Integrated Mixer
Channel link function allows to layer sound patches
Key/velocity range for splitting sound zone
General MIDI normal/rhythm sound and control support
2 modes well-designed for each channel purpose – Melody/Drum
Realtime audio level meters
Priority mode for arranging patches
2 stereo output buses – main/sub
2 stereo send-return effect buses – chorus/reverb
Channel copy/paste/swap function
Up to 1024-voice global polyphony (64 per channel)
Layers Sound
Purity can blend up to 16 sound sources, and can make various, beautiful and powerful sounds.
It can edit independently each source and can mix each volume and pan.
Very Low
CPU Load & Ram Usage
Forget Everything but Music!
Purity makes you concentrate on your music without being annoyed about anything not related to music. And Purity keeps the fame of the best software instrument with the lowest and most efficient CPU load and RAM usage. Purity will be the one of your best musical tools which can effectively express the musical idea and feeling that you have.
24 types of Insert Effect
Filters and EQ
Compressors, overdrive and distortions
Bit crusher, noise generator and stereo image
Chorus, flanger, phaser and wah-wah
Tremolo and auto-pan
Delays and reverbs