REQ: IK Multimedia MixBox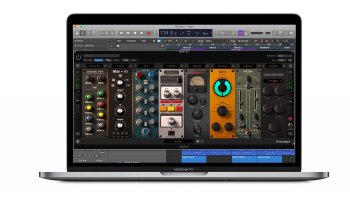 MixBox packs 70 award-winning mixing processors and creative effects derived from T-RackS, AmpliTube and SampleTank into a convenient 500-series style plug-in. Create, compare and save your own custom channel strips or multiFX chains, or choose from over 600 presets to give your creativity a kickstart. Whether in your favorite DAW or stand-alone, MixBox combines a massive range of effects and powerful workflow to supercharge your mixes.
Build your own custom processor chains
MixBox lets you choose from 70 different effects to create a custom processor chain in a single "rack." 8 slots per rack let you design the exact channel strip you want, then save it for later recall.
With a quick drag & drop workflow, you'll be able to assemble chains instantly and get right to work shaping your music from one central workstation.
70 different processors to choose from
Derived from IK's award-winning T-RackS, AmpliTube and SampleTank plug-ins, every processor offers immaculate sound, from powerful digital effects to warm, authentic physical models of classic analog gear. And for reverb, MixBox offers 4 all-new, massively improved algorithms for hall, room, plate and inverse.
A modeling powerhouse
MixBox includes ultra-precise digital models of some of the most iconic mixing gear in history like the LA2A, 1176, 1073 EQs, 4000-series channel strips, plus creative models like amplifier distortion and even tape saturation.
Faster, more convenient workflow
MixBox supercharges your workflow, keeping every parameter immediately at hand in a compact, efficient, and easily editable GUI. No more juggling plug-in windows to adjust two or more effects at once!
A Dry/Wet slider is located on every single module to put you in full control of your final sound, and with the ability to save entire processor chains, you can easily recall your favorite combinations to use time and time again.