REQ: Joe Bonamassa Muddy Wolf at Red Rocks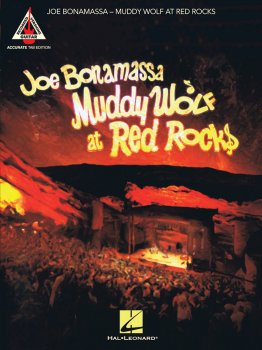 Hi,
I'm looking for a Joe Bonamassa's Songbook called Muddy Wolf at Red Rocks, I've looked for it but I still can't find it anywhere. So, if someone could post it it would be great, thank you !
16 songs transcribed note for note from the live album that captured Joe's tribute to Muddy Waters and Howlin' Wolf at the iconic Colorado theater. Includes: All Aboard • The Ballad of John Henry • Evil (Is Going On) • Hey Baby (New Rising Sun) • How Many More Years • I Can't Be Satisfied • Killing Floor • My Home Is on the Delta • Sloe Gin • You Shook Me • and more.