REQ: Uhbik Effect Plugins for Mac 2019 version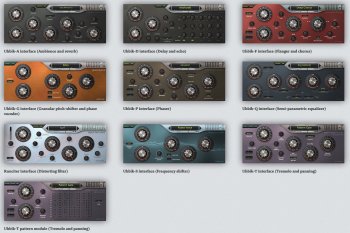 There is new version of these well known U-he Effects - now 64bit and compatible with Mac OS X Mojave and APFS.
Uhbik: Subtle to spectacular
A collection of nine sophisticated studio effects. Sleek, intuitive and powerful. Each effect comes as a separate plug-in, so you only load what you need when you need it. Create crazy effects chains or add a delicate final touch to your projects. Uhbik supports common surround formats. From subtle to spectacular, Uhbik is ready.