Musictech MTM Vol 109 DVDR TUTORiAL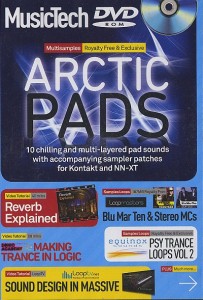 Musictech MTM Vol 109 DVDR TUTORiAL
BSOUNDZ | Jul 2012 | 3.27 GB

Making Trance in Logic
Sonic Academy and legendary trance producer Chris Agnelli take us through a tip-fuelled 60 minutes of videos taken from the How to Make Trance in Logic tutorial. Starting with a play-through of the finished track, we then have videos covering creating a kick drum and building percussion parts using Ultrabeat, adding an off-beat bass using the ES-P synth, and layering in a fast arpeggio bass using the ES2. Be sure to copy the six videos to your hard drive before viewing to get the best playback.