Juno Reactor - the Golden Sun of the Great Ea [2013]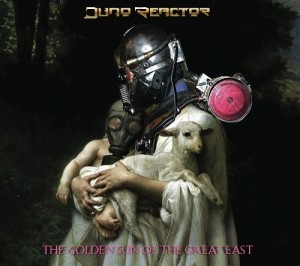 Electronic, Trance | 2013 | MP3 VBR~256 | 120mb
I was just thinking about them the other day, and here we have it - a new album.
Whether you like it or not, this is a legendary band.
Juno Reactor is a musical and performing act known for their cinematic fusion of electronic, orchestral, and global music, collaborating with composer Don Davis and composing for the musical score of The Matrix film series. Central to the project is Ben Watkins and his collaborations with a constantly changing ensemble of musicians from across the world, including percussionist Mabi Thobejane from South Africa, along with countrymen Amampondo, Eduardo Niebla, Steve Stevens, Greg Ellis, Taz Alexander, Ghetto Priest, Sugizo, Yasmin Levy, Budgie (drummer) and recently Hamsika Iyer, Mali Mazel and Maggie Hikri.
01. Final Frontier
02. Invisible
03. Guillotine
04. Trans Siberian
05. Shine
06. Tempest
07. Zombie
08. To Byculla
09. Playing With Fire
Reuploaded. PiRAT