OhmLab WonderWobble Vol.1 Presets for NI Massive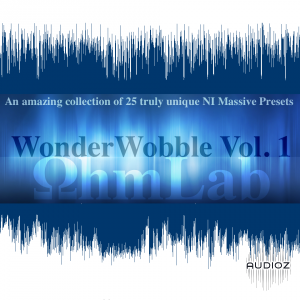 TEAM MAGNETRiXX 09 May 2014 | 5.1 MB
WonderWobble Vol. 1 is a collection of 25 pulsating synth leads, amazing pads, fat basses and a whole lot more that will make you wonder how they were even conceived – hence the name.

This entire collection aims at providing you with the most diverse and broadest range of sounds possible in each and every patch you load. A lot of time and care went into programming each preset with 8 well thought out macro controls to give you incredible amounts of control and flexibility in both live and studio performances. In fact, some change so intensely through macro manipulation, that in the end they offer you a complete polar opposite of the original sound.