Steinberg Cubase Score 1.0 for PC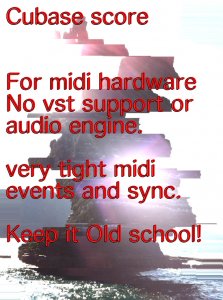 I like to use hardware,
it makes a lot of difference the smoothness and jitter in your midi events and
notes.
There is no audio engine in this, so it works very tightly
and pretty well,Sure you can disable the audio in newer
versions but still have a cluttered interface.
midi works in all the new sequencers out there but I like to use old equipment
and it's fun to try a very simple way of composition and program to do it,
this is a ultra small and useful app for that.