Truefire Dave Martone - The combined hands of fury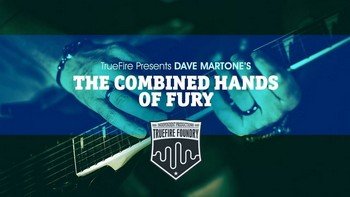 Publisher: Truefire | Language: English
Video: MP4, 960x540 (16:9), 971 Kbps, 29.970 fps
Audio: MP3, 128 Kbps, 44.1 Khz, 2 channels
Size: 721 Mb
Hello I'm Dave Martone — welcome to my TrueFire Foundry course, The Combined Hands of Fury, which I produced in my own studio.
For the intermediate to advanced player who wants to step up their technique and develop
some wicked chops, this course is just the ticket. Not only does this course take students
on a journey to help them combine the most popular and famous left and right hand
techniques, but it does so by also teaching some awesome licks, riffs, and tunes that will
be fun to play, and not just sound like "exercises".
I will everything from Tarrega, Villa Vobos, and Albeniz (classical/flamenco styles), to
Holdsworth, Howe, Satriani moves (fusion/rock styles) and much more. I will also include a
ton of amazing left and right hand workouts.
Right hand techniques will include tremolo, rasqueado, speed picking, sweeping, hybrid
picking, single and double finger tapping with single lines and chord applications. Left
hand techniques will include hammers from nowhere, liquefying legato, left hand arpeggios,
finger rolling, endurance, and building power!
So if you're ready to dig in and do something that will give you a whole new arsenal of
right and left hand skills — grab your guitar and let's get started with The Combined Hands
of Fury!
NOTE! David Martone organized the course into 8 weekly sections for those students that
prefer to have a specified regimen of material across a specified time schedule. However,
for those students who prefer to work at their own pace, or even skip around you are
certainly encouraged to approach the course in that way as well.