Truefire - David Hamburger Fingerstyle Blues Handbook 1


Publisher: Truefire | Language: English
Video: SWF, data-dvd, 320x240 (4:3), 780 Kbps, 30,0 fps | 1,32 Gb
Audio: MP3, 128 Kbps, 44100 Khz, 2 channels | Length: 04h 16min
Fingerstyle Blues Handbook introduces you to "steady bass," the key technique in many contemporary and classic blues styles. You will learn how to quickly achieve finger and thumb independence so you can play chords and solos with your fingers while your thumb maintains the groove. You'll learn single note and double stop blues licks, blues chord voicings, descending bass lines and vamps, and how to play eight, twelve and sixteen bar blues in the keys of E, A, D, A minor and E minor. Each of the twenty lessons features a fingerstyle blues tune that you learn and add to your repertoire.
This course provides a solid foundation for playing solo fingerstyle blues guitar and taking on David's more advanced New School Fingerstyle Blues course also from TrueFire.
Fingerstyle Blues Handbook features 40 video lessons, text overviews, notation, interactive Power Tab and is presented in TrueFire's multi-media video player for Windows and Mac, featuring zoom, frame advance, looping and other useful tools.
Here's how Fingerstyle Blues Handbook is presented:
The course is presented across twenty progressive lessons, starting with a foundation of basic moves and then adding on building new techniques and skills.
Hamburger overviews each new technique and move with tips and exercises for nailing the skill before taking on the lesson's arrangement.
Hamburger then performs a solo fingerstyle blues arrangement using only the techniques and moves covered in the lesson.
All twenty solo fingerstyle arrangements are broken down note-by-note, move-by-move along with tips for nailing the arrangement.
With the included Power Tab, students can "see" and "hear" the notation played out. Tempo can be adjusted without changing pitch and any section can be looped.
Captures: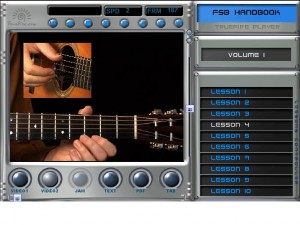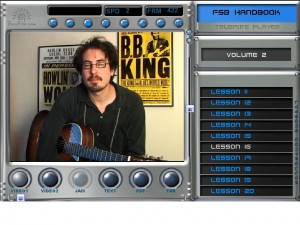 Reuploaded. PiRAT