Stereo No 09 – September 2016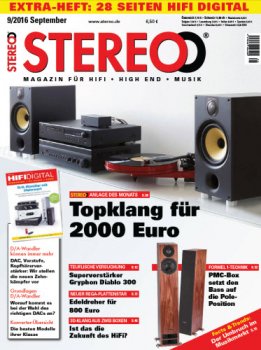 German | 168 Pages | True-PDF | 29,3 MB
Stereo has always focused on the pure audiophile perspective of listening to music, even when surround-sound and home cinema appeared. Today, Stereo is one of the three big hi-fi magazines in the German market. Stereo offers tests and other information such as, news, interviews and CD reviews.