Native Instruments Polyplex v1.1.0.3 HYBRID-R2R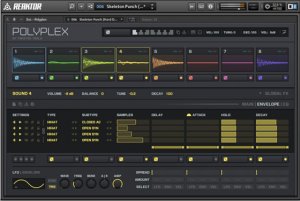 Team R2R | 07 November 2019 | 435 MB
POLYPLEX delivers a fast, fun way to design your own drum kits. Roll the dice to randomize sounds on the global, sound, or sample level. No sound design experience necessary – randomize everything for something completely new or apply more subtle randomization when you start finding sounds you like.