Forward Sounds SoftPads v1.0.6 Background Worship Pads App Android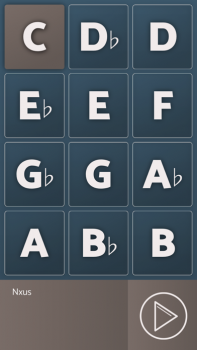 APK + OBB Data | 151 MB
Soft Pads was created for musicians to eliminate any dead space behind your band by providing an ambient background loop that continuously runs in the background. If you have a band or are a solo performer this is the app you've been waiting for!
Soft Pads are high quality pad sounds that run on an endless loop.
By choosing any Soft Pad or any combination of Soft Pads, you can eliminate any dead spaces during your solo or band set.
At the end of a church message, it can set the tone for an altar call and can provide that needed transition into a song.
Features:
Soft Pads has over 10 different ambient loop pad sounds to choose from that can be selected in any of the 12 keys of music. All of the sounds on Soft Pads were carefully selected and designed to only be top quality sounds/pads.
Select one pad sound or layer many to create unique sound combinations. Soft Pads allows near limitless sound options. Our custom sounds like Phaser, Vox, and Breath can be stacked with other pad sounds to create amazing tones. The options are limitless on the different ambient sounds this app can achieve!
Soft Pads allows you to customize your experience with several background colors allowing you to chose your favorite colors and background schemes. It also includes an enhanced viewing mode that performs fabulously on stage to make the fonts and contrast bolder and stand out for easier viewing.
Soft Pads allows users to turn crossfade on or off and even allows you to chose if you want to allow multiple pads (sticky keys) or just single pads.
Soft Pads is everything you could need all in one app! No more mess of having to download mp3's or sound files or waiting for downloads for hours just to get a few pads to work. Soft Pads gives you everything you need in the palm of your hands without having to go through any hassles or extra steps.
How to install
Step 1. Install the APK.
Step 2. Copy the folder "com.forwardsounds.softpads" to My Files/Internal storage/Android/obb on your android device.
Step 3. Launch the app and enjoy.