Sunsine Audio - To DX With Love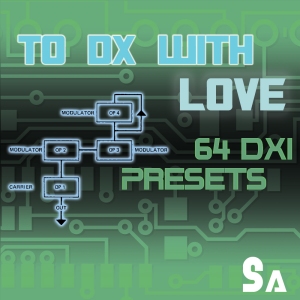 Sunsine Audio - To DX With Love
14.08.2012 | DISCOVER | 3MB
Our love letter to the glorious world of 80s FM. Why? One of our first synths was a Yamaha DX-21! Join in the four operator fun and remember the power of FM, bright, bell-like, and cutting or dark, fuzzy and rich. Deep, precise basses; authentic african xylophones, buzzy brass, strikingly sharp leads and shimmering pads. This pack for the DXi synthesizer emphasizes all that is desirable about FM and utilizes all the uniqueness of the instrument itself through a wide selection of non-traditional waveshape usage to the EG loop function, showcasing this beautiful instruments capibilties. Rediscover FM's charm and power in this new set of 64 presets for DXi. Compatible with iPhone, iPod touch, and iPad. DXi Requires iOS 4.2 or later.