Thenatan Xfer Records Vintage +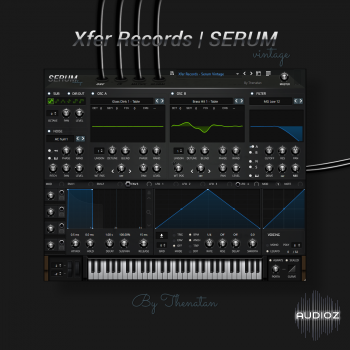 AUDiOZ | 05 July 2019 | 34.7 MB
Xfer Records - Vintage Skin By Thenatan + Bonus
- It's fully Compatible With Retina And 4K Displays.
- WIN/MAC Support With Easy Installation.
- Free Update Support
- Current SERUM Update Is 1.21b3
+ 2 Bonus Skin
Requires Serum 1.205 Or Higher
This release has been exclusively provided to AudioZ
by our member who wishes to remain anonymous.