Best Service-Interface Vintage Akai-TZ7iSO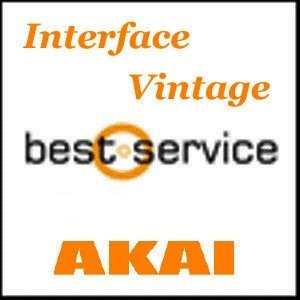 Team TZ7iSO | 11.26.2003 | 129.06 MB
This one is a small collection but hellah good one for the Vintage aficionados!!! Including sounds from the top 50 best synths of their time like: ARP, Casio, Korg, Moog, Oberheim, Roland, Sequential Circuits and many more... + a couple of Drum Machine of the same time like the famous TR808/909 and so...
What you can expect of this one ?
Make a Jump In the Past, when those Big Synths Machine were Kings and Queens of the Music World!!!
Now, if you still have milk behind earz, pass your path, this aint for you!!!
CD Content:
MS 404, WASP, TB 303, TR808+909, EMS, ETI 4600, M100+700, MS 20, OSKAR, 2VOICE, ARP, TB 303, DEEPBASS9, OB 8, TAURUS, CZ 1000, 6 TRACK, POLY 6, M 400, JUPITER 6, JX 3P, PROMARS, SQ 80, MKS 80, MOOG, PPG 2.3, REALTIME, SPIRIT, NORDLEAD1, NORDLEAD2, NORDLEAD3, NORDLEAD4, PROPHET10, PROPHET 5, SUPERJUPER, JUPITER 8, PPG 2.3, SYNTHEX, MEMRYMOOG, OB-8, MATRIX 12, MKS 30, MKS 80, PROPHET 5, CS 80, POLYMOOG, MINIMOOG, ...
NOTE:
KONTAKT can read AKAI-format without converting of files.