Cinematique Instruments Lap Harp KONTAKT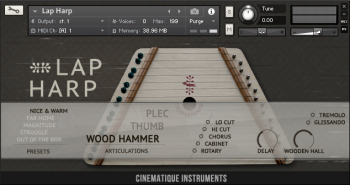 KONTAKT - 110 MB
The Lap Harp is a music instrument from eastern Europe also known as 'Perepyolochka' in Cyrillic, which literally translates to "Little Quail". Due to its easy playability its popular with musical beginners.
In nature it has 15 diatonically tuned strings, which are often in the key of G major. In the Kontakt patch you can play it chromatic and well tempered.