Orange Tree Samples Evolution Rosewood Grand KONTAKT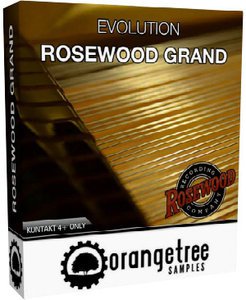 SYNTHiC4TE | 11.3.2013 | 3.91 GB
Orange Tree Samples is known for highly-detailed scripting that produces realistic and playable sample libraries. Rosewood Recording Company is revered for their expertise in audio engineering, the product of decades of experience in the recording industry. We've joined forces to bring you a powerhouse grand piano library: presenting Evolution Rosewood Grand, an extensively-sampled Yamaha C7 grand piano. The Yamaha C7 is a popular choice for classical, jazz, and rock pianists. Its superior tone and outstanding quality make it the leading choice of pianists all over the world.