SonicCouture Tube Drum UPDATE KONTAKT ·FREE·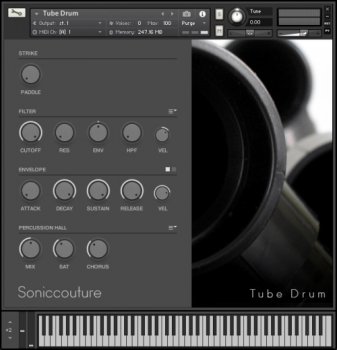 Plastic Tube Percussion
·
483 MB
Inspired by the Blue Man group, we decided to build a PVC pipe thwacker thing... a "Tube Drum"
technically known as a "plosive aerophone".
Starting with a very long 20 foot (6 metre) pipe (that's a 57 Hz fundamental, for those without a calculator)... we thwacked, and we sampled and we sawed... we thwacked again, and we sawed again -- we went back to the hardware store a few times -- until one last little piece (6 inches / 16 cm) gave us the high C6.
This product is no longer available on the official website.
download from free file storage