Best Service XXL No Kick Vol.2 CDDA AKAI BUNDLE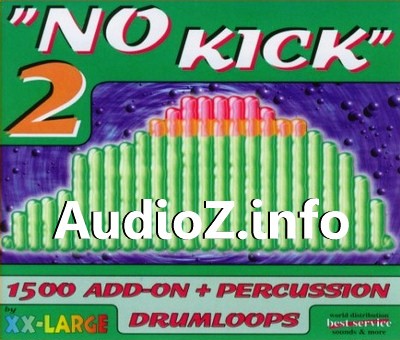 Teams: SynthX / KRock | Size: 373,43 MB + 356,83 MB
Best.Service.XXL.No.Kick.Vol.2.CDDA-SynthX
Best.Service.XXL.No.Kick.Vol.2.AKAI-KRock
Volume 2 of the very popular drumloop collection with over 1500 hot new stereo ADD-ON, PERCUSSION and RHYTHM EFFECT loops without bass drums and low frequencies. These loops are "Groovemakers" for every modern Dance Production. Additionally XX-Large "No Kick 2" includes a big new collection of really kickin' bass drums.
All loops are perfectly timed to beats per minute abd arranged in groups from 75-140 bpm. There is also a tuning-table included to help you change the loops to another speed. Each sound on the audio CD has an index number to simplify finding any sample within a track.
XX-Large "No Kick 2" is also available as a 500 Megabyte CD-ROM in Akai/Emu format. All drumloops are pre-looped and arranged in programs or presets up to 8 megs for quick and easy access.
Reuploaded. PiRAT