Beat Machine v1.3.1 iOS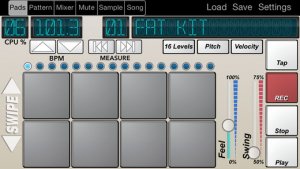 P2P | 22-09-2014 | 14,6 MB
Beat-Machine is a powerful vintage beat box emulation for iOS. It combines a simple X0X sequencer and a flexible sample player with high quality FX and comprehensive support for iOS audio and MIDItechnologies. Beat-Machine perfectly captures the simplicity and power of the early digital samplers that pushed the limits of beat makers creativity during the early days of hip hop, giving you an easy way to incorporate old school beats into your iOS productions.