NuGen Audio Stereoizer v3.2.9.3 Incl.Keygen-R2R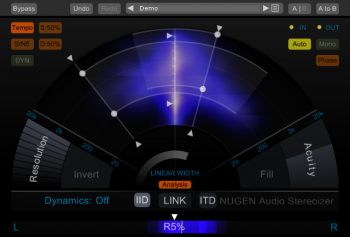 TEAM R2R 2016.03.10 | 13.34 MB
Rapid, intuitive access to the big sound all professionals strive for. Stereoizer hits the bullseye, with the assurance of superb mono compatibility and no unwanted artifacts.

Stereoizer offers you the full range of stereo image enhancement, from gentle width adjustments to huge dynamic ambiences that transform the soundstage. With visual audio analysis feedback and a clear, logical control layout, Stereoizer is satisfying to use and gives great results with the minimum of effort.