Positive Grid BIAS Pedal v2.2.6 Incl Keygen-R2R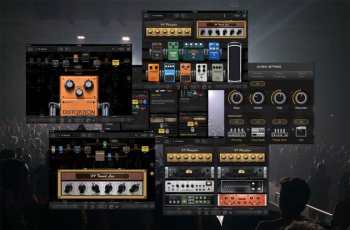 Team R2R | July 22 2017 | 485 MB
THE TONE THAT REINVENTED ROCK 'N' ROLL

All about Fuzz, Overdrive, and Distortion.

For over half a century, distortion has defined the sound of Rock and roll. From the first fuzz stompboxes to the latest high performance distortion racks – that unmistakable sound of an overdriven electric guitar has conquered millions generation after generation. With this heritage in mind, BIAS Pedal reinvents distortion in a whole new way, changing the way musicians perform, record, and create on the guitar.