Masterbits Climax Collection Volume 6 Saxophone CDDA-EtHnO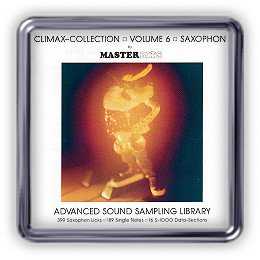 Team EtHnO | 02.11.2004| 319.40 MB
The world's first selection of saxophone recordings features 399 licks performed professionally on Alto, Tenor, Baritone and Soprano saxes.

They are organized by instrument, key and tempo. 189 multisamples of the saxes with different articulations are also provided. The CD is fully indexed for easy access and for Akai users with a digital I/O we include a bonus set with 16 pre-mapped volumes - ready to play.