The Integrated String Player : Embodied Vibration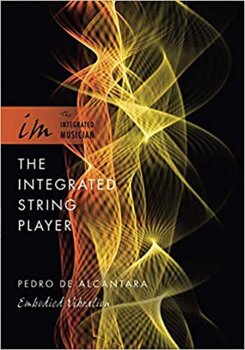 English | 2018 | ISBN: 0199899339 | 273 Pages | PDF | 27 MB
Pedro de Alcantara's The Integrated String Player: Embodied Vibration is a practical guide for all string players: violinists and violists, cellists and bassists, but also gamba players and anyone who makes music drawing a bow across a string. Dozens of exercises, supported by a dedicated website with 80 video clips, cover all the basics of string playing, including left-hand articulation, vibrato, changes of position, double-stopping, sound production, string crossings, and many other techniques. Each exercise, however simple or complex, can become a meditation with the goal of integrating the musical, technical, and metaphysical aspects of a player's practice.