Audio Damage AD036 Dubstation 2 v2.1.0a MacOSX RETAiL-SYNTHiC4TE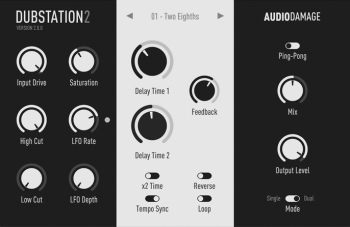 SYNTHiC4TE | Nov 27 2019 | 4.2 MB
The original dub delay plugin and still the best! Dubstation 2 takes our most popular product and adds a whole raft of new features, including a dual mode for separate control over the left and right delay times, ping-pong, a new feedback saturation algorithm, and an LFO. Along with an all-new procedural and Retina-friendly user interface and (FINALLY!) ProTools compatibility, this represents a major leap forward for one of our signature products.