Truefire Guitar Lab Chord Melody Vol.2 TUTORiAL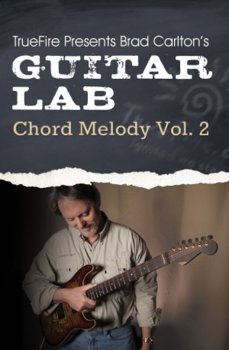 P2P | 02 September 2018 | 851 MB
Hi, Brad Carlton here with volume two of Guitar Lab: Chord Melody. We'll continue here with our study in the key of C, making it real easy - all naturals. We're going to take each of the modes and look at all the different kinds of chords that can be built from the mode. The formulas for the chords are simply subsets of the formula for the mode. So, it's simple stuff, but when you start looking at it on the neck, it gives you lots of harmonic options.Then, we're going to talk about slash chords, giving you a couple of two note and three note melody exercises. All-in-all, you'll get more tools to develop this great technique of chord melody. So, grab your guitar and let's get to it!