Music Protest Mixing Audio with Cubase Part 1 EQ and Compression TUTORiAL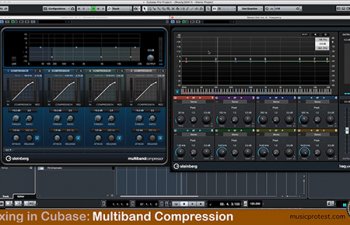 FANTASTiC | 03 July 2018 | 1.14 GB
This course is designed to make the processing of mixing your track feel more like music and less like engineering. You'll learn how EQ and compression work together to help you make the right musical choices for each track in your mix. You'll learn what to listen for when using a compressor.