u-he Zebra2 v2.8.0.7422 Hotfix - Win x86 x64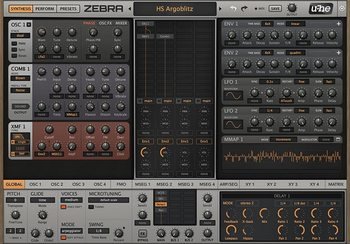 VSTI / AAX / VST3 x86 x64| 68.4 MB
Zebra2: A synth of all stripes
Zebra2 is a sound-design playground. A powerful, high quality (but still CPU friendly) sound engine together with numerous sound sculpting tools makes Zebra2 capable of a near-limitless range of new sounds and textures. A favourite amongst soundtrack composers, producers and sound designers, Zebra2 provides all the tools you need—the rest is up to you.