Noiiz Philicorda for Noiiz Player-SYNTHiC4TE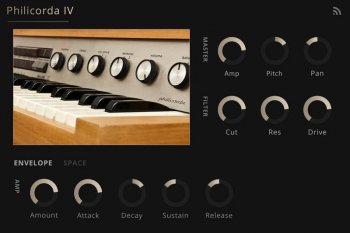 TEAM SYNTHiC4TE | 06-07-2018 | 220 MB
'Philicorda' is a faithful reincarnation of the classic 60's electric organ, re-born and available to drop right into the Noiiz Player. The sound of this virtual instrument is truly unique and can go for deep and warm to bright, harmonically rich tones. Add filter resonance, drive and experiment with different envelope settings and you have yourself a flexible synthesiser at your fingertips.