Warp Academy MixLab with Jake Perrine TUTORiAL HAPPY EASTER-SYNTHiC4TE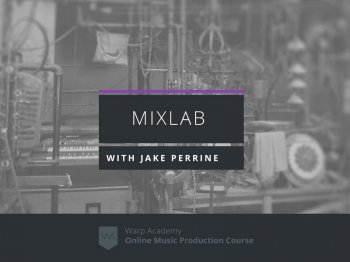 SYNTHiC4TE | HAPPY EASTER 2018 | 20.4 GB
Mixing is equal parts art and science. You need both theory and practice to achieve mastery. In this course you will get both. Get the theory behind mixing and mastering with MixLab, a 5 hour course where Jake Perrine lays out all you need to know. Included are actual mix sessions of previous participants projects where he takes the sound from good to great! Learn to push your own projects over the finish line and supercharge your mixing game!